Can I get a little Mojo my way?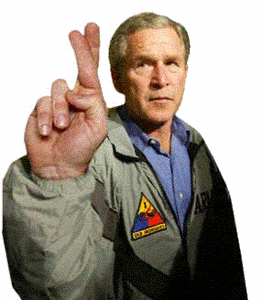 Mr. President can only do so much. He has his hands full with the War, Social Security, Tax Reform and let's not even talk about what those twins are going to get into next. I didn't want to bother him with my situation so I come to you, my blog buddies and Internet friends.
Tomorrow, I am travelling to Jefferson, Texas. Why is this a big deal? I'll tell you.
There is a fantastic woman there by the name of Kathy Patrick. She is a former book rep that quit the business to open the first ever hair salon AND book store in the country. Her book club,
the Pulpwood Queens
, is nationally recognized with Good Morning America, Oprah, etc.
She is doing my hair tomorrow at ten AND has agreed to read
A Month Full Of Sundays
. This woman knows who to call about Southern Fiction.
Normally, I don't get nervous meeting new people. Maybe I should have been a cruise director but introducing myself, chatting, and yukking it up with strangers is easy for me. But this is different. We are talking about a life long dream here.
She said she will be honest with me. She will let me know if it's good, if it needs work, or if I am wasting my time. She also said she knows of some editors BY NAME that are looking for Southern fiction. Even though I have an agent, these types of contacts are INVALUABLE to a newcomer like me.
I'm so nervous not even Dr. Pepper sounds good. That's not a good sign.
Thanks to all of you. I know there are much more important, pressing, and crucial issues facing everyone of us on a daily basis. Those prayers should be first and foremost for anyone. If you have any time left, put in a good word for Tish.
Thanks!!