Our Little Whore. Isn't she adorable?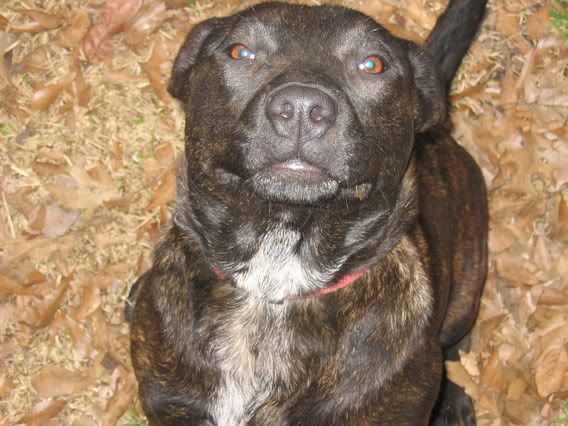 The smallest of our three dogs is now in heat.
She has found a way to flatten herself to the thickness of a Cracker Barrel pancake, sneak underneath the fence, and out she goes. Four days in a row she has been out while the kids were at school. That gives her approximately thirty hours of sexual escapades. There's the flirty beagle down the street. He has quite an attitude. There's the pitt bull two houses down that is the Rambo of our neighborhood. Doesn't she just look like a spitfire? Hubby named her Biscuit for reasons I cannot understand. The kids adore her, the Mastiff and Lab chase her, and now she is probably knocked up.
Great.
Now we might have an unwed mother in our home. What's next? Don't answer that question.