What Ten years gets you
Ten years of marriage - it's official. We celebrated with my family at our favorite hometown restaurant, where our rehearsal dinner took place a decade ago. As we waited for the main course to arrive, my husband made a beautiful toast about what our life meant to him...and then he handed me this: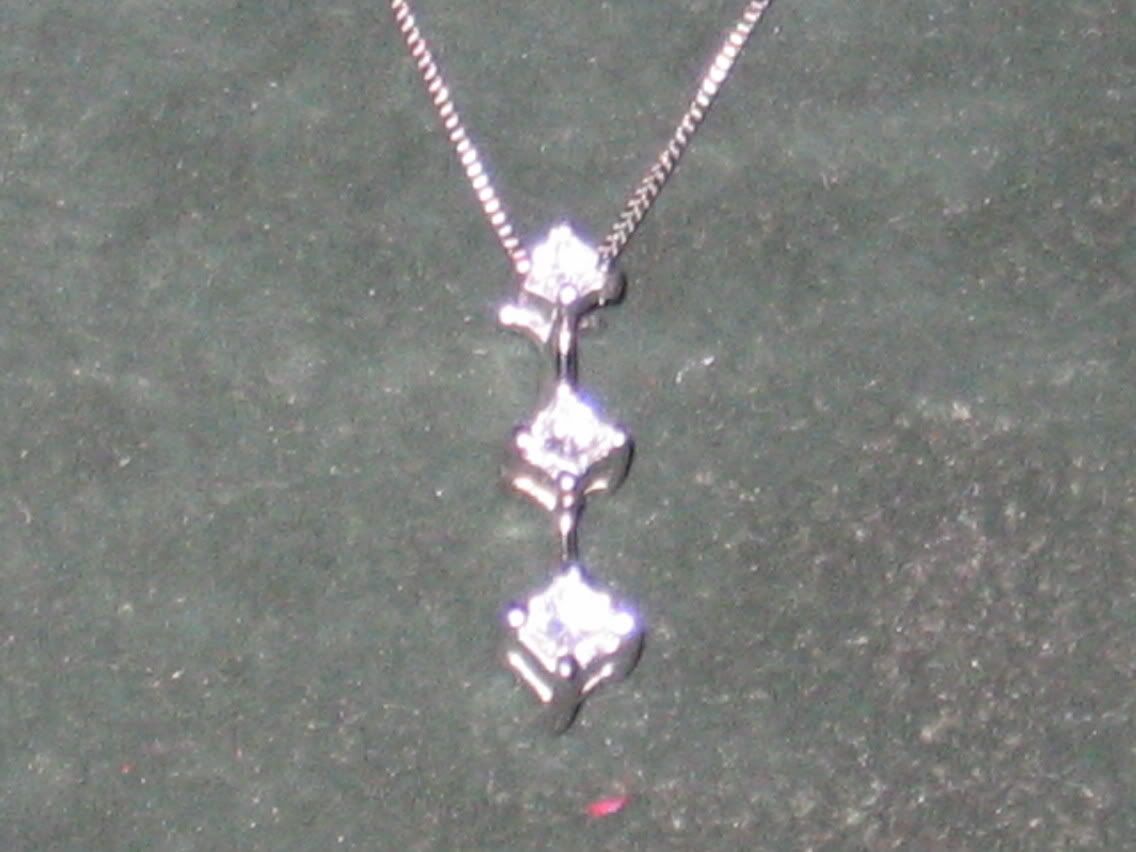 By this time, everyone in the world has watched the sappy romantic commercial of the husband proposing to his wife in front of her parents and others in a public place. "Tell her you would do it all over again. The past, the present, the future diamond ring."
The problem with rings and me is that I am "rough as a corn cob at a family reunion", a Southern saying you can all understand. In my profession, my hands are either guiding or performing some type of physical activity with a patient so multi-jeweled rings are not appropriate. Personally, I don't like a lot of jewelry on my fingers or wrists. Call me crazy, but other than my wedding ring, you won't see much else unless I'm attending church, a wedding, or a funeral.
Here's the irony: my parents own a jewelry store. You'd think every finger would be wrapped in gold and diamonds and my ears would have five holes each for different precious gemstones. Not me. I prefer simple hoops, small diamonds, and an occasional dressy watch. In this department, I would be considered low maintenance. Notice I say 'this department'.
But every time that commercial airs, I have sighed that 'ah, isn't that sweet' sound. In my defense, it wasn't intentional. Apparently, someone was listening. Of course, I cried. My grandmother cried, my mother cried, hell, even my one eyed father cried (out of his good eye, of course).
A white gold pendant with three diamonds representing our life together isn't much in the grand scheme of things. But to me, it was bigger than the commercial could ever be. And I feel lucky to have a husband who still can surprise me.