Try explaining this in the nursing home
Just when nothing can shock me, I see this: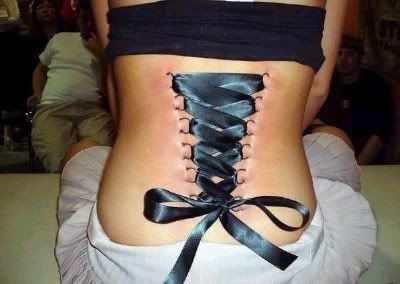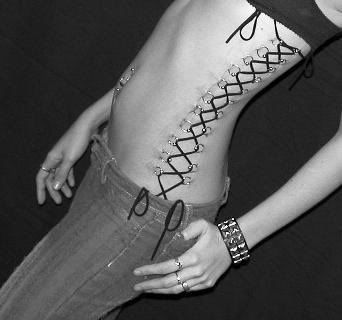 My first question was what will she do when she gets pregnant? Use those stretchy shoelaces? Can you imagine what that labor and delivery will be like? Good Lord. Then other scenerios began swirling in my mind.
Airport Security checks
Aerobics classes
The Beach
Doctor visits
Show and tell for a niece or nephew
Explaining why you need various ribbons to the fabric store clerk

Tattoos can be covered. Certain piercings are removable but this particular method screams insanity, doesn't it? It goes way beyond dyeing your hair fuschia for attention.

PLEASE tell me this won't be passe in twenty years. I'm still trying to wrap my mind around teenagers and the whole oral sex is not sex train of thought.
What's next?

I'm afraid to even hazard a guess.