S-A-T-U-R-D-A-Y, HEY!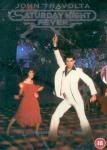 How jealous are the single people are of me right now?
Yea, you've got your freedom, your figures, your 'me' money, your cool cars, your hi-tech gadgets, your expensive hair products, tanning memberships, your spontaneous weekend trips, your nightclubbing, BUT.............
I
get to fill up a poorly made eight foot plastic pool in a tilting backyard, mediate an argument on which Justice League Super Hero smells like fish, steam clean my living room carpet AND special tonight, mop the kitchen floor.
someone help me. please. (Whimper)
~~~~~~~~~~~~~~~~~~~~~~~~~~~~~~~~~~~~~~~~~~~~~~~~~~
Since Sundays have been reserved for my weak imitation Larry King/Oprah Winfrey/Morton Downey, Jr. interviews of women of the Bible, Saturdays will now have their own theme. And without further ado, I give you the
Saturday Spill
.
It's simple. I'll ask the questions, you 'spill' the answers. Of course, it's all voluntary unless me tracking every hit, website, url, and name is considered voluntary and unobtrusive. Or the fact that your address and photo can and will be posted for all of the AMWAY people to use for recruiting purposes.
Saturday Spill
What three words describe your temper?
When was the last time you lost your temper?
Where were you when you realized you were a grownup?
Who made you laugh the hardest this weekend?
Why did you start blogging?
BONUS QUESTION: How do your friends and family take your blog (if they know)?
This concludes the first Saturday Spill. Feel free to unbuckle your seatbelts and roam around the cabin. If you look to your right, you will see your living room and on your left, your ficus tree that needs dusting.
Oh, wait, that's MY ficus tree.