Shot through the Heart Thighs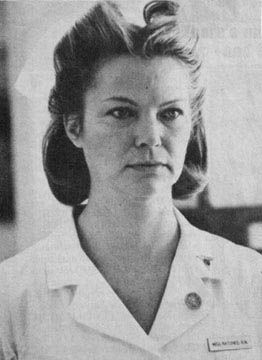 When I was young, I feared nurses. For some reason, my pediatrician always hired Nurse Ratchett clones. You know the kind: the sick little smile that appears when a shot is ordered, her firm grip onto a needle made for horse injections, and then at the last moment, her gleeful sigh as she literally punches said needle through your skin within a millimeter of your femoral shaft.
Casper has heard from Drama Diva the peril of shots. To hear her tell it, she suffered more than normal children. Her needle, longer than her first grade ruler, almost punctured her stomach (even though it was injected on the thigh). She then regaled how the nurse, an evil woman with 'yuck teeth' (brown and dagger like) twisted the needle until actual bone flopped out onto the table. And just when she thought it was over, the evil monster nurse almost pinched her leg off while applying the bandaid.
Creativity has its place, and I'm all for encouraging my childrens' special abilities until it creates panic and fear. Casper literally trembled at the thought of his five year old shots, until I dispelled Drama Diva's lore with my own innocent, relatively pain free experience. Of course this was a lie, but my children are slated for years of psychotherapy with me as their mother, so what's one more session topic?

They don't do this anymore, fill the syringe in front of the patient. I guess Dr. Spock or whomever exercised their infinite wisdom with the medical community. Now they walk in holding a tray, a tray showcasing not one, not two, but three separate injections just waiting to pierce the skin of my innocent child. What happens next is just short of Gitmo torture: Parents are told to hold their child's hands as they lie down on the exam table. The nurse swabs the thigh with alcohol, and the trusting eyes of your child stare at you, then fill with painful terror as she performs said brutality in a rapid succession.
There are moments in a mother's life when you wish you could change places with your child: the first fight, the first heartache, and yes, immunization shots. My tears dripped onto his shirt as we waited for the end to arrive. When it did, he was rewarded with a sticker and a sucker. For me, the bill and a pat on the shoulder by Nurse Ratchett. Just when I thought I got the short end of the stick, Casper turned to her and said, "Can my momma have a sucker? She was brave, too."
A heart filled with pride and a face dripping with tears, that's a good Tuesday.